MHHD HARDSHIP ASSISTANCE
GRANT
*Funding Has Been
Exhausted*
Please apply for covid related assistance herehttps://ms-rampera.com/
*This will be a one-time rental and or utility assistance grant
(UP to $500) that is paid to your leasing
agent/landlord and or utility company*
YOU MUST BE A RESIDENT OF THE FOLLOWING AREA'S
HARRISON, JACKSON, OR HANCOCK COUNTY
UTILITY ASSISTANCE IS FOR THE FOLLOWING ONLY
COAST ELECTRIC OR CITY OF GULFPORT
*A financial hardship is considered an unforeseen incident that causes an immediate BUT temporary effect on one's entire household income and MUST BE CURRENT and NO LESS than 30 to 60days older than the date of you requesting assistance (Ex. If you apply for assistance on 11/20/2020 hardship has to have occurred on and or after 9/20/2020 for it to be current.)
*Hardship MUST HAVE HAPPENED with NO FAULT of your own. (Ex. Being fired due to lack of attendance etc., or quitting with no good cause, garnishments of any kind is a hardship of your own accord and will be DENIED immediately.)
*Hardship Rental Assistance WILL NOT be used to cover back rent only for the current month or the month after you apply for assistance. (Ex. You apply in January we will pay toward January or February)
*You and the landlord must agree to arrangements of paying past due balances late fees and fines and is your responsibility to provide documentation of said arrangement.
*An intake AND a hardship letter must be submitted to begin the process and can be submitted via our website online our dropbox or mail
*Once an intake or a hardship letter has been received you will receive an email confirming it was received and the next steps to completing your application within 24 to 48 hours of receiving it
*All documentation requested MUST be turned in AND be current and verifiable. Names and phone numbers must be supplied for the verification process.
*All documentation is due within 14 business days of receiving confirmation email any delay will result in a delay processing your application.
*You are responsible for submitting the proper documentation. Any applications that are incomplete or are lacking supporting documentation WILL NOT be submitted to the Approval Committee.*
*Due to limited funds if approved assistance is given once a calendar year and you will not be eligible for assistance again until the New Year. (Ex. Approved 8/1/2020 reapply 8/1/2021.)
*If you were informed that you do not qualify for assistance at this time you may reapply in 30 days.
*We are here to assist you, should you have any questions or concerns about the requirements.
*DISRESPECT will not be tolerated at any point from members of staff; any account of DISRESPECT will be grounds for immediate termination of case.*
All individuals that have an outstanding balance or have a court date within 14 business WILL be referred to Open Doors Homeless Coalition.
*Please note that even if you submit a complete application package that meets all qualifications, it does not guarantee assistance. Priority will be given to families with small children and other vulnerable populations.*
Click Here to Access
We will contact you via EMAIL once intake OR hardship letter is received so MAKE SURE the email you used is one you have access to. 
PLEASE CHECK AND READ ENTIRELY ALL EMAILS
RECEIVED BY MHHD
Documents to have readily available and may be requested are the following:
Copy of driver's license or ID for all adults in the home

Pay stubs for all adults in the home(if still working)

2019 tax return of all adults in the home if self-employed

Proof of or denial of unemployment income

Current award letter for all public assistance received in the home

PROOF

supporting hardship

(

ex. injury resulting in you being on medical leave to heal would provide statements to support that or a separation notice if laid-off.)

Notarized statement of Zero Income and Print Out of Registration with the WIN Job Center

Copy of lease agreement

Last 30 to 60 days of bank statements for traditional bankers or prepaid card transaction activity for non-traditional bankers 

Last 30 to 60 days of utility statements if requesting utility assistance
Remember to...
Please BE RESPONSIBLE to spend any funding received on Rent, Bills and Food. 
Lack of planning on your part does not constitute an emergency on ours.
And also apply for all assistance that is available to you during this time of need such as:
MDES-Unemployment

MDHS-Food and Financial Assistance

Jackson County Civic Action Agency-Rental and Utility Assistance

Catholic Social Services-Utility Assistance

Open Doors Homeless-Rental Assistance and Homeless/Homeless Prevention Assistance

Back Bay Mission-Homeless and Homeless Prevention Assistance

Hancock Resources-Rental Assistance and Veteran Assistance
Funding powered by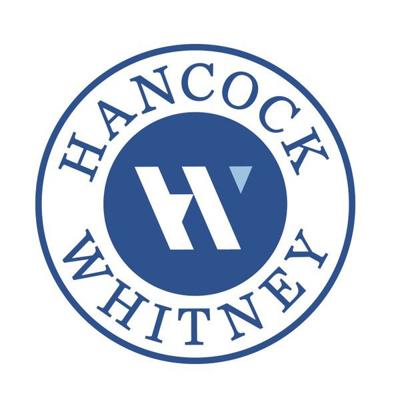 ​